About Us
WE ARE GREATER CAA!!
"An organized group has an almost unlimited potential to generate new ideas, solve almost any problem and above all else improve the apartment industry's level of professionalism through education and exchanging information. Only by getting involved do we all have the opportunity to benefit from the wealth of information we possess collectively."
- Marty Flournoy, CAA/AOMA Founding President
Our Mission: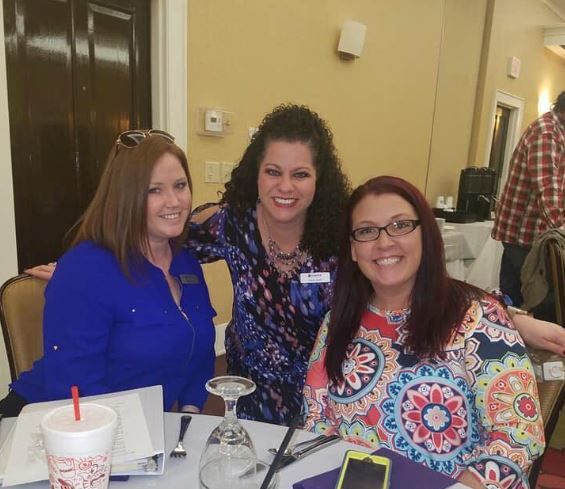 Our mission is to professionally provide for multifamily property owners, property management companies and those businesses that support them with unconditional customer service; legislative awareness and support; and various educational opportunities.
For many, many years the association has operated as The Columbus Apartment Association with many Owner/ Manager companies representing our Board of Directors and as our presidents.
As of Jan. 1, 2018 our association was recognized as The Greater Columbus Apartment Association.
---
Our History
Our history began in 1985 as a local chapter of AOMA: Apartment Owners & Managers Association. The first meeting of the Board of Directors of Columbus AOMA was held on August 13, 1985 with the following people in attendance:
Marty Flournoy, Courtney Smith, Ken Brown, Tommy White, Joe Chastain, Eric Chastain, Duke Ellington, Helen Pommer, Mr & Mrs. Noel Spencer Barnes, Everett Oliver, Jean Flowers, Kathy Grantham, Mrs. Haycock, Carole Mason, and Jean Brown.
Columbus AOMA Officers 1985
President: Marty Flournoy
President-Elect: Everett Oliver
Secretary &Treasurer: Jean Flowers
Attendees of Board of Directors meetings grew that year and included:
Gene Kemp, John Thayer, Will White, Bobby Rowe and Jack Wright.
Gene Kemp helped form the Associate Council in January 1986.
Our fellow Columbus Apartment Association members have received distinguished awards and served in state-wide leadership roles such as:
Georgia Apartment Association Hall of Fame
Marty Flournoy 2003 First Year
Gene Kemp (2006)
Robin Hein (2012)
Jerry Wilkinson (2013)
President, Georgia Apartment Association
Marty Flournoy (1991 & 1995)
Kevin Smith (2009)
Evelyn Barfield (2013)
Cissy DuRant (2015)
Anje Litle (2022)
Secretary, Georgia Apartment Association
Alyce Patton (2004)
Cissy DuRant (2013)
NALP Trainer, Georgia Apartment Association
National Go-Getter of the Year Award National Apartment Association
Since it was founded, our Association has focused on sponsoring projects and seminars that increase the awareness of the apartment industry, provide education to our membership, and serve the general public through community outreach. It is an invaluable network of professionals that we are proud to be a part of.
---
What is the GCAA?
The Greater Columbus Apartment Association is a multi-family housing trade association for the west Georgia area that include the following 20 counties. Clay, Calhoun, Troup, Meriwether, Talbot, Harris, Taylor, Marion, Schley, Stewart, Randolph, Terrell, Webster, Quitman, Sumter, Chattahoochee, Lee, Dougherty, Muscogee & Russell county in Alabama. Founded in 1985 and currently represents over 20,000 apartment units and over 70 businesses that provide products and services to the industry.
As more people than ever turn to multi-unit housing to fulfill their living needs, the necessity for a strong and progressive association within the community continues to increase. Across the board, Greater Columbus Apartment Association (GCAA) is comprised of a broad spectrum of individuals including owners/operators, builders/developers, management companies and other associated businesses. Bringing people from the community together, GCAA is the voice for the multi-housing industry within Columbus and surrounding areas.
As a GCAA member, you will also be a member of the Georgia Apartment Association and National Apartment Association.

MEMBERS SUPPORTING MEMBERS