Georgia at risk of losing federal funding
Date posted
October 15, 2021
Georgia rental assistance program at risk of losing federal funding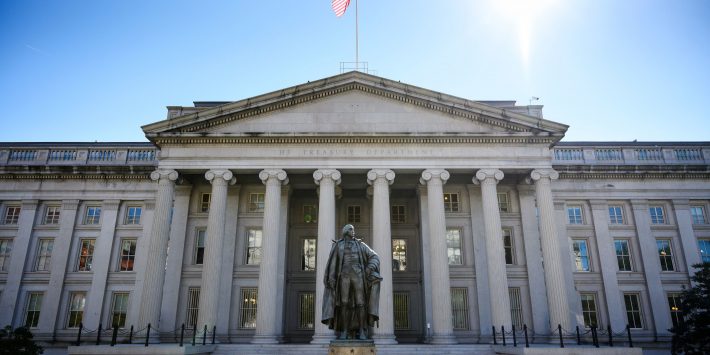 In early October, the U.S. Treasury Department announced that programs that hadn't spent 30 percent of their rental assistance program money could begin losing it. Georgia has spent seven percent.
https://www.wabe.org/georgia-rental-assistance-program-at-risk-of-losing-federal-funding-because-of-low-spending/
Georgia's rental assistance program is one of many around the country at risk of losing federal funding.
The state received more than $550 million as part of the first federal rental assistance allocation. Since the program launched in March, it has spent just over $30 million, or seven percent of the total amount.
In early October, the U.S. Treasury Department announced programs that hadn't spent 30 percent of their money could begin losing it. To avoid that, the state must now submit a plan to the Treasury Department showing its program can get the rental assistance out. That plan is due Nov. 17.
The statewide program, run by the Department of Community Affairs, received the bulk of federal rental assistance earlier this year. The rest went to the most populous counties and the City of Atlanta, which have managed their own programs.
Initially, the Department of Community Affairs only opened applications to parts of the state not served by other programs — mainly rural Georgia. As the City of Atlanta and other metro counties ran out of funding, though, the state began in August to offer its rental assistance money to all of Georgia.
Daphne Walker, Director of the Housing Assistance Division for DCA, said she was hopeful the state would not have to give up its funding. She listed the ways the agency had improved the program since March.
For example, it made it easier for tenants and landlords to access documents that allow them to self-certify that they meet requirements, she said. It sent outreach coordinators throughout the state. And it's begun to partner with local nonprofits and churches to make more people aware of the funding.
"I think that once Treasury has an opportunity to look at our plan, they'll realize we are we are doing everything that they're requesting to meet their expectations," Walker said.
She said the state had seen increases in the amount it was distributing every month. The program also has $100 million worth of requests waiting from tenants and landlords.
Most programs in metro Atlanta had met the spending threshold by the end of August, according the latest data released by the Treasury Department. The report only showed Clayton County to be under 30 percent, and the county did not respond to a request to confirm its most recent expenditure rate.
The National Low Income Housing Coalition estimates four out of 10 programs across the country could have to forfeit funding.
While states and cities all received their rental assistance money at the same time, the coalition's Sarah Gallagher said they've distributed it at wildly different rates.
"If you look at New York, it has allocated 100 percent of their funding, but you've got states like South Dakota and Wyoming who are at three percent of their allocations," she said.
If the Treasury Department does take money away from a program, it could go to other agencies that have already exhausted their funding within the same state or elsewhere in the country.
Gallagher said the Treasury Department's rule isn't meant to punish low-performing programs. Its goal is to get any leftover funds in the federal rental assistance effort to tenants and landlords who still need it.
"It's a model to figure out what is extra funding based on what hasn't been spent yet," she said.