Back to Events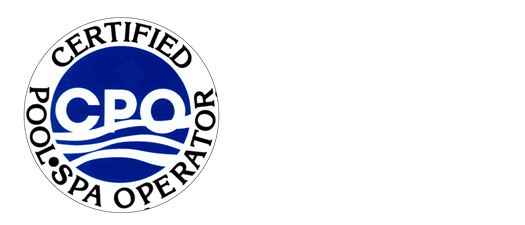 Education: Certified Pool Operator Course
Certified Pool Operator Course
Wednesday, February 23, 2022
at
8:00 AM (EST)
to Thursday, February 24, 2022 at 5:00 PM (EST)
Event Details
Must attend both days
Invoices for this course required to pay in advance prior to the date of Feb 23rd.
Wednesday, Feb 23rd 8:00am - 5:30pm
Thursday, Feb 24th 8:00am - 4:30pm
<iframe width="560" height="315" src="https://www.youtube.com/embed/9RwqAsjWraA" frameborder="0" allow="accelerometer; autoplay; clipboard-write; encrypted-media; gyroscope; picture-in-picture" allowfullscreen></iframe>
Agenda
Feb 23
8:00 AM - 8:30 AM

Check-in & Coffee

8:30 AM - 5:30 PM

Class & Lunch

Feb 24
7:30 AM - 8:00 AM

Check-in & Coffee

8:00 AM - 4:30 PM

Class, Lunch & Open Book Exam
CLASS DESCRIPTION
This course is designed to provide the knowledge necessary to operate & manage public pools & spas. The
PHTA (NSPF) Certified Pool & Spa Operator class fulfills the local & state requirements for certification for
pool service technicians as defined in more than half of the states in the US. Certification requires 16 hours
of classroom instruction and a passing score on the exam. Certification is valid for five years.
The course topics include:
Regulations & Guidelines
Swimming Pool Calculation
Filtration & Circulation
Pool Water Contamination
Disinfection
Chemical Feed & Control
Pool Water Testing
Spas & Warm Water Pools
Pool Management
Pool & Spa Maintenance
Pool Operation Problems
Renovation & Modernization
Disease & Accident Prevention

Registration Deadline: Tuesday, Feb. 15. Late registrations will be accepted depending on space available. Cancellations must be submitted at www.greatercaaonline.org/contact-us at least three business
days prior to the event.
For More Information:
Denise McClary
28 years of Industry Experience
Executive Director
Greater Columbus Apartment Association
(706)568-9990
Late cancellations and no shows will be charged the full invoiced amount.


REGISTRATION
FORMERLY NATIONAL SWIMMING POOL FOUNDATION
Registration Fee Includes: PHTA Handbook, PHTA Exam Fee, Hard Copy Certificate, and Lunch Both Days


Please Bring to Class: Photo ID, Calculator (not smartphone), Highlighter, and #2 Pencils.
If you have a current CPO license, please bring it to class as well.